---
ROAD TESTED 4X4 APPROVED
DECKED. 1 ton payload, 100 kg capacity per drawer, overall system weight of only 90-100 kgs. Made in USA from all recycled materials. So much clever storage, your cargo pants are going to be jealous.
Customise your Vehicle
In addition to the variety of accessories we offer, you can use DECKED with a host of products to maximise vehicle efficiency and suit your specific needs. DECKED's lateral steel tubes have ample support and anchor points to create the ultimate storage and toolbox system.
Decked on Diesel Brothers
DECKED cut its teeth in the back of the powerful USA trucks. These came first before DECKED Africa made sure the same features made their way to the bushveld! The main difference is that the bigger USA trucks can fit two full-size drawers. As always, 100% made and engineered in the USA for Africa. 
Jason Aldean
4x4 Man Enough?
DECKED's main man, Jason Aldean, asks, "Are you man enough to be a DECKED 4x4 guy?" Durable, rugged, and tougher than the hide on the back of an crocodile, DECKED is the bakkie bed toolbox your bakkie or van has always needed. Watch this hilarious film now!
Watch More
Choose Your Vehicle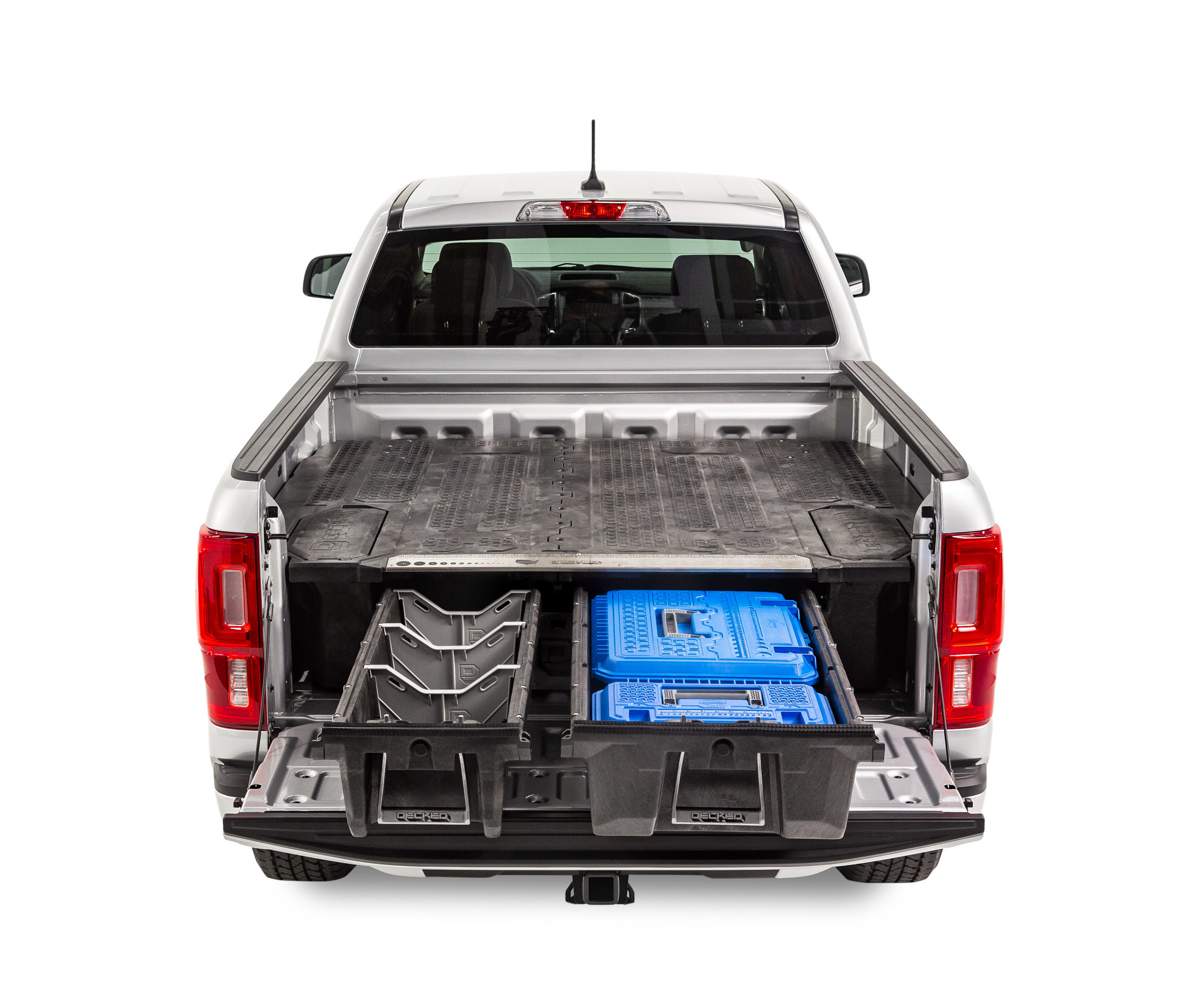 ---